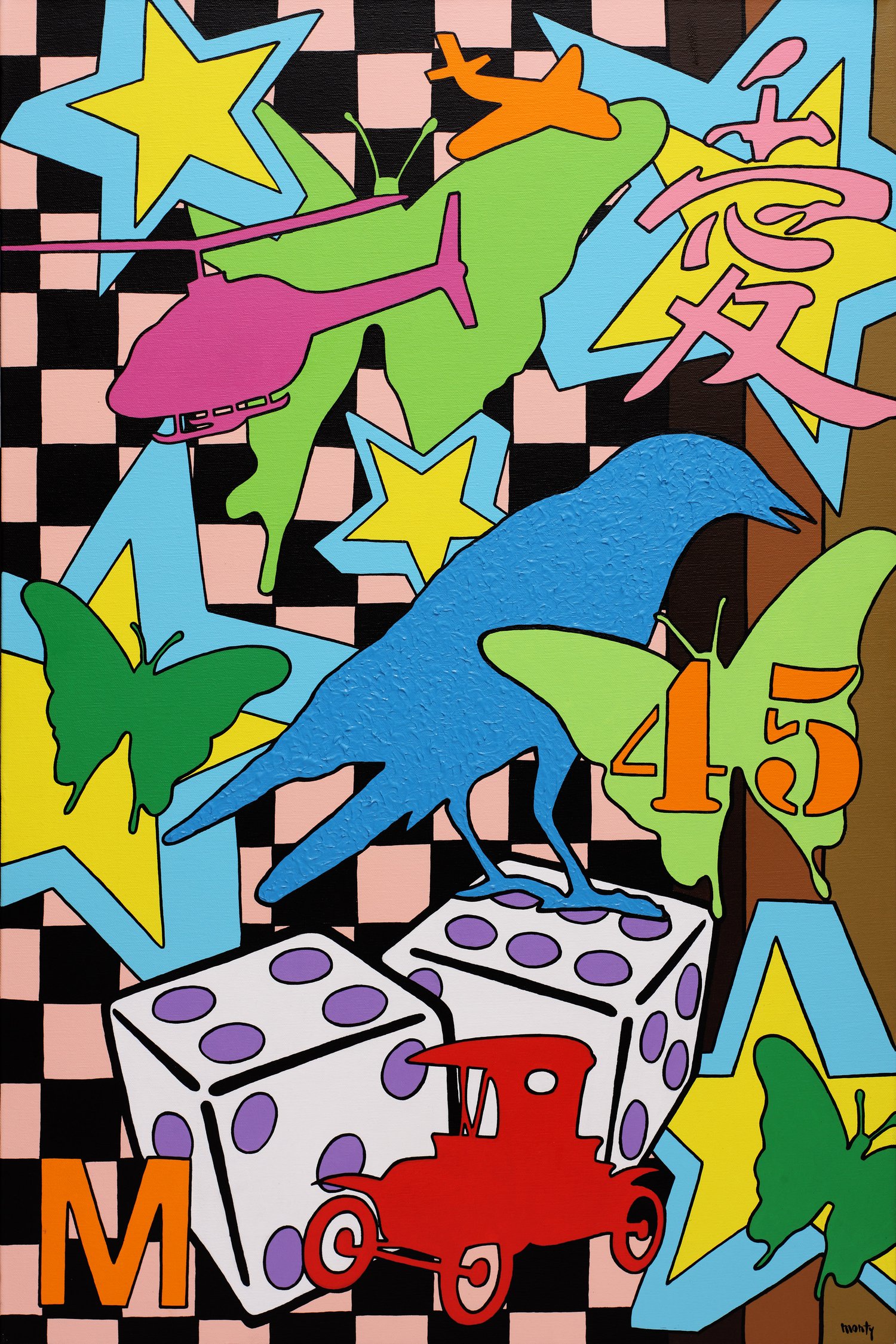 Acrylic on Canvas | 24" x 48" x 1.5" | 2011 | Canvas sides are black | | Wire and hanging hardware is included and installed.
Also available in various sizes as a "Limited Edition" Archival Pigment Print on canvas with 1.5" stretcher bars and on other various surfaces such as bamboo, metal, and hot rpess fine art paper. Contact Artist for print sizing, surface, and pricing.
Work of Art statement: Be careful where you stand... Be careful what you take... PLEASE, sit down and be quiet.